TRICO Rod Handling Equipment
Fishing Tools | Elevators | Rod Hooks | Tools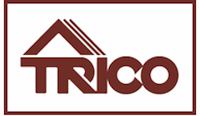 The Trico lines of well servicing tools have been manufactured in Canada by Topco since 1999. These overhead lifting products were re-engineered to meet higher service demands and extreme weather conditions. The Trico line is manufactured to meet or exceed API 8C specifications. An extensive quality control program ensures that Trico well servicing tools will be dimensionally within tolerance, critical wear areas will be checked and equipment will surpass pull tests to 1.5 times suggested load capacity.
General Cautions and Warnings
Topco Oilsite Products Ltd. – Trico overhead sucker rod handling equipment is not to be interchanged with other manufacturers equipment! Interchanging Topco Oilsite Products Ltd. Trico overhead sucker rod handling equipment with other manufacturer's similar components will void any warranty provided by Topco Oilsite Products Ltd., as it may cause the following:
Poor operation
Possible component failure which may cause injury to personnel
Maximum Load Rating indicates the greatest force or load a product can carry under usual environmental conditions.  Shock loading and extraordinary conditions must be taken into account when selecting products for use in a system.
The Maximum Load rating of each Trico Well Servicing product may be affected by wear, misuse, overloading, corrosion, deformation, intentional alteration and other use conditions.  Regular inspection must be conducted to determine whether use can be continued at the Maximum Load Rating, a reduced Load Rating, or whether the product should be withdrawn from service.
Warning:  The maximum rated load of spinners, hooks, and swivels is determined without applied torsional loading.  Torsional loading caused by defective or seized bearings reduces the maximum rated load and voids any warranty provided by "Topco Oilsite Products Ltd."
TRICO Frequently Asked Questions
Trico overhead lifting equipment is manufactured to an internal specification based on the current edition of API 8C.
Trico elevators and rod hooks are rated to either 35,000 lbs or 50,000 lbs. All Trico overhead lifting equipment is designed with a safety factor of 4.
Yes, Trico overhead lifting equipment was tested to 1.5 times the working load limit with a minimum of 20,000 cycles.
Load verification test reports conducted in accordance with API 8C are available upon request.
All Trico overhead equipment is impact tested at -46 degrees (-50F) to ensure low temperature performance. This exceeds the low temperature requirements of API C8.
Topco is able to provide complete material analysis for each production lot and is able to trace all finished products by serial number.
The Trico line is manufactured at Topco's Edmonton facility.